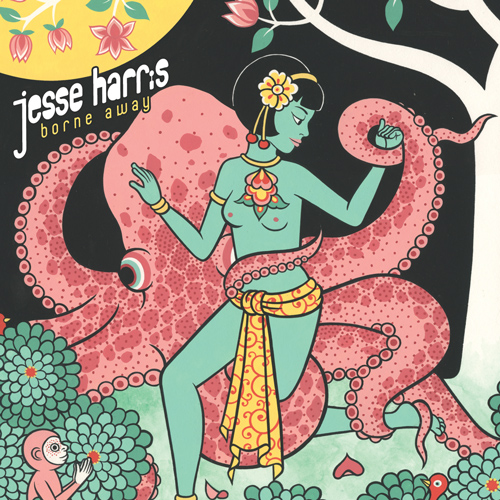 Happy Summer Everybody! Today is the official release of my new album Borne Away. It is, without a doubt, the most intimate recording I've ever made. I didn't think I would go back into the studio so soon after Sub Rosa, but last year was an especially fruitful one for songs. As a matter of fact, this album represents only half of what was recorded. Perhaps a volume two will appear one day!  In the meantime, I'd love if you ordered a copy. I'm releasing it on my label Secret Sun Recordings in the States (with Hillstone in Japan and Som Livre in Brazil) and every sale helps a lot. It's available on vinyl, digital, and CD. There are also still copies left of the limited Japanese edition, so grab one while you can – it's a beautiful signed-and-numbered hardcover book with the cd, extra illustrations by Asuka Ohsawa, full lyrics, and liner notes by painter Nicholas Weber.
BUY CD, VINYL or BOOK
iTUNES
AMAZON
ALBUM RELEASE SHOW TONIGHT!
If you're in New York City tonight, join me for the album release gig with Julian Lage, Anthony Wilson, and Bill Dobrow at Rockwood Music Hall at 9pm. $10 tickets can be purchased here.
We also have a show Saturday at the amazing art center in Red Hook, Pioneer Works, that will also feature sets by Charlotte Kemp Muhl, Margaret Glaspy, and Julian Lage.
All the best!
Jesse